PLEASE NOTE TO ALL OUR TRAVELERS AND TOURISTS - ALL PLASTICS BAGS WILL BE CONFISCATED AT THE AIRPORTS.
Are you Interested in any of these Tours or Safaris?
2017
Masai Mara 3 days by Flights only from USD949 - read more and book now
Tsavo East and West 2 Days from Mombasa from USD499 - read more and book now
Kenyan Safari 4 Days to Lake Nakuru and Masai Mara - read more
All Costs are per person Ask a Question?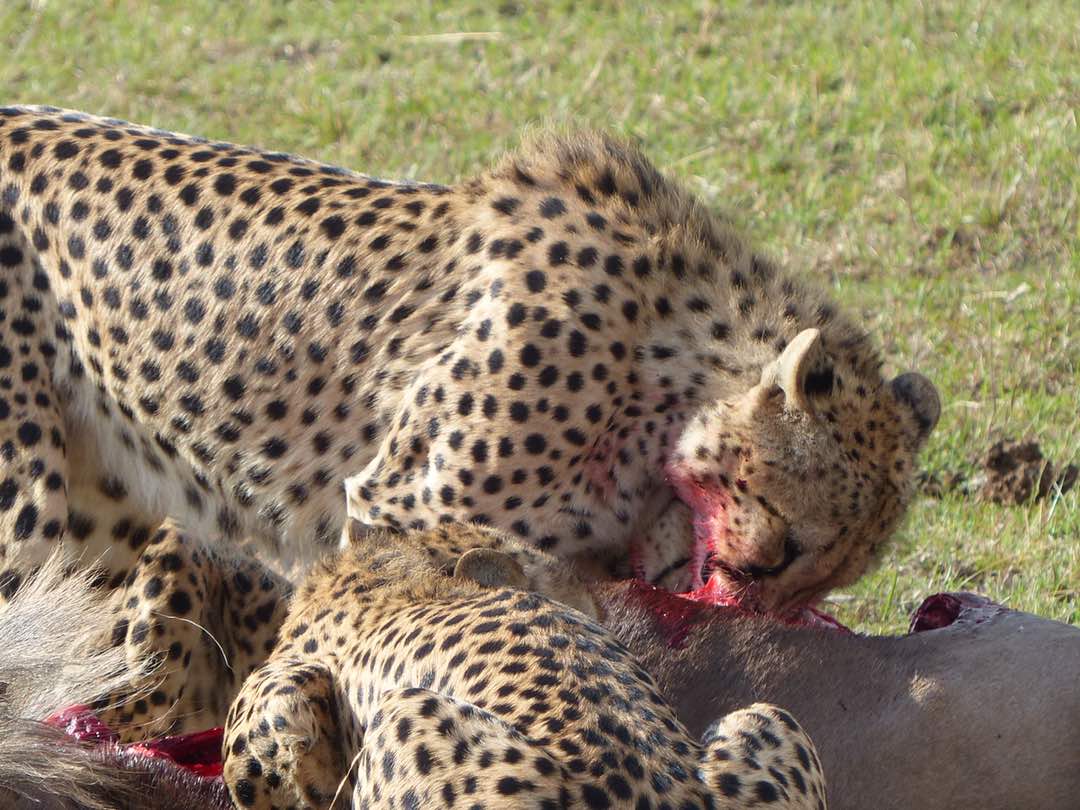 | | |
| --- | --- |
| | |
Kenya's most ancient city, Mombasa, is, strictly speaking an island, which boasts a long and proud history. First mentioned in a sailing guide, 'the Periplus of the Erythraean Sea, it was marked on 2nd century maps by the Egyptian cartographer, Ptolemy. Later, in the l5th century, the Portuguese navigator Vasco da Gama was chased away but others of his countrymen returned to take the town and build the massive Fort Jesus. Later, in the l9th century, Britain's anti-slavery squadrons brought a new form of imperialism, until independence in l963. THE FOLLOWING TOURS CAN DEPART FROM MOMBASA OR DIANI IN SOUTH COAST PLEASE SPECIFY HOTEL.
MOMBASA CITY TOURS
GROSS PER PERSON
USDOLLARS
NORTH COAST
SOUTH COAST
Half Day Mombasa City Tour - read more..
90
80
Half Day Shimba Hills read more....
145
120
One Day Malindi with Lunch read more...
180
200
Dolphin Dhow tracking ..read more......
150
140
Tamarind Evening Dhow with dinner
95
130
City Tour,Lunch Tamarind Dhow & visit Bamburi Nature Trail read more..
180
190
One day Tsavo East National Park read more...
290
320
2 days Tsavo East / West read more...
500/srs-80
420/srs-80
2 days Tsavo East Salt lick read more ...
475/srs-70
490/srs-70
2 days Tsavo East National Park read more...
370/srs-60
390/srs-60
3 days Tsavo East, Amboseli & Tsavo West read more...
965/srs-130
990/srs-130
4 days Tsavo East, Amboseli, Tsavo West Camping read more ..
990
995
3 days Tsavo East /Salt lick / Finch hatton
1010/srs-240
1035/srs-240
3 days Maasai Mara by air from Mombasa -Kichwa tembo read more...
1910/srs-380
1910/srs-380
7 days Summer Package from Mombasa,Amboseli,Tsavo read more..
1099/srs - 350
1099/srs-350
****SRS - single room supplement
All day tours require a minimum of 4 people less people will be required to pay a surcharge.. Prices may be paid in Euros!! At the prevailing locally available currency conversion rates and not the internet rates. .. If you are only 2 please request for current price. Pick up times will vary according to the hotel. These tours by Cruzeiro Safaris are available All seasons
This list is not exhaustive please ask us for more tours that would interest you!!!!!!!!!!!
Pick – up from your hotel for this Kenya Safari tour can vary depending on location - this is to be confirmed by our sales representative.
For Reservations or This email address is being protected from spambots. You need JavaScript enabled to view it. Please indicate the name of your hotel and number of people Adults and Children.

Pick up from Moi International Airport Mombasa will attract a surcharge of airport transfer please make sure you furnish us with the flight arrival times. For Security reason we shall not pick up people from residential homes. Groups of not more than 20 will use a bus for transport.
Reservation and Cancellation Policy is detailed on terms and conditions which always apply.
Review and let us keep you updated: Lastly, kindly write a short review on cruzeiro-safaris.com day tours on trip advisor to enhance our profile and confidence to other travelers searching to travel in Kenya and Tanzania and fulfill our vision of being the leading tour operator in quality services. Join us also on facebook and twitter.
"You are always welcome back, next time come along with your extended family and colleagues "

Program
DAY 1:
Pick up from Mombasa at 5.30am Diani and Ukunda Hotels at 5.00am and drive about 100km to the direction of Nairobi.
Enter the famous Tsavo National Park (11,000 sq, km), began around the turn of the century when the Kenya – Uganda railway and Tsavo bridge were built.
It was then that this territory was declared to be a National Park because of its abundance of wildlife.
Tsavo is well known for its population of red elephant, Buffaloes, Zebras, Giraffes, Warthogs, Waterbucks, Ostrich, Impalas and Gazelles may be seen.
Occasionally Lions and Cheetahs may be seen.
Aquatic birds will be seen at Aruba dam.
Lunch at Voi Safari Lodge overlooking a nearby waterhole with photohide offering a good opportunity for photograph, a buffet lunch will be served.
After lunch drive to Tsavo West with game drives enroute. Dinner and overnight at Ngulia Safari Lodge .
DAY 2
Early morning game drive before breakfast with a visit to Mzima Springs where thousands gallons of water flow every day from the nearby volcanic Chyulu Hills.
Hippos, Fish and Crocodiles could be seen from a sunken underwater observatory Tank
before breakfast.
Further gamedrives after lunch, Buffaloes, Cheetah, Leopards, grevy's Zebra, reticulated Giraffe, Elands, Oryx and the long necked Gerenuk, Elephant, Lions and other game could be seen.
Lunch at Bachuma Restaurant and drive to Mombasa arriving in the evening and drop at your hotel
Cost is USD499 per person sharing minimum of 2 people. Once availability is check and okay please make payments here https://payments.pesapal.com/cruzeiro-safaris
Cost includes: transport, game drive, park entry fees, full board accommodation and extra lunch .
OR BOOK THROUGH OUR PARTNER WEBSITE :
Tsavo National Parks 2-Day Safari from Mombasa
END OF SERVICE AND A MEMORABLE SAFARI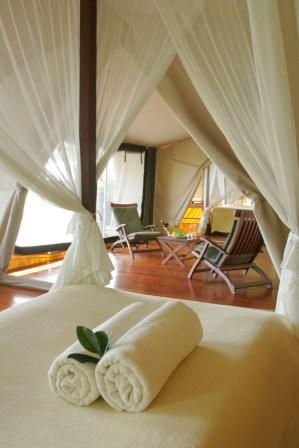 Location :

Mara Intrepids is a short drive from the
Mara River, where more than a million
wildebeest and zebra make their perilous
migration crossing every July and August.
For the remainder of the year, the camp
offers some of the world's finest game
viewing, with large local populations of
plains game, elephants, rhinos, buffalos,
and all the Big Cats. In 2004, some 75%
of the footage for the BBC's famous Big
Cat Diary was shot in the vicinity of the
camp. Mara Intrepids is 298 kilometres and
a seven-hour drive from Nairobi, while our
all-weather airstrip enables guests to be at
the camp within 45 minutes of leaving the
capital
.

Accommodation
Each tent is furnished in the classic style of the grand African safaris, with large four-poster beds and handsome reproduction furniture, offset by modern en suite bathrooms with hot showers, flush toilets and all modern amenities. Each tent sits on a shady raised platform, with sweeping views over the
riverbanks where a large variety of animals
come to drink.
Ecotourism
As one of the Mara's most established
camps, Mara Intrepids enjoys a very
close relationship with the local Maasai
community, from which most of our staff
hail. W
e channel part of our fees into
local community initiatives, including
environmental awareness training, the
establishment of medical clinics, and
financial support for primary schools,
churches and women's groups. The camp
itself is run on strict eco-principles, with
hot water generated by burning used
coffee husks, biodegradable waste mulched
for compost, and all wastewater recycled
through our own on-site constructed
wetland.
Activities:
Three game drives daily with personal guides
Escorted walking safaris outside the reserve
Bush breakfasts and dinners under the stars
Romantic sundowners on the Mara plains
Visits to neighbouring Maasai communities
Arrangements for dawn balloon safaris
Transfers for fishing trips to Lake Victoria
Private parties on the champagne terrace
Lectures & slide shows on culture and wildlife.
DAY 1
Pick up from Hotel at 0730hrs - 0800hrs and drive to the Airport to connect flight at 1000hrs to Masai Mara.Arrive at Mara

Airstrip at approximately 1045AM. Where you will be met and proceed for a mid morning game drive which enables
you to see plenty of wildebeests and predators like Lions, Hyenas, Cheetahs and jackals.Elephants, Rhinos, Giraffes,
Impalas and Zebras could be seen here too.
Proceed for check-in at the camp .Afternoon game drives at around 4.00PM Dinner and overnight at the lodge or camp

DAY 2
Early morning game drive enables you to view the spectacular wildebeest migration among other games.
Breakfast and relax at the camp enjoying its facilities
Lunch at the camp . Afternoon game drives.
Dinner and overnight at the camp .
DAY 3

Early morning game drive. Breakfast and transfer to the airstrip for flight back to Nairobi. Be at airstrip at 1030am, flight leaves 11am and arrive Nairobi at 11.45am. Arrive met and transfer back to your hotel or airport..
END OF SERVICES AND A MEMORABLE SAFARI.
This email address is being protected from spambots. You need JavaScript enabled to view it. OR Reservations
Costs

| | | | |
| --- | --- | --- | --- |
| Period | Dates | Double Room(2people) | Single Room (1 person) |
| PEAK | 01 July, 2016 - 31 Oct, 2016 | USD3378 | USD2187 |
| HIGH | 01 Nov, 2016 - 23 Dec, 2016 | USD2352 | USD1416 |
| FESTIVE | 24 Dec, 2016 - 01 Jan, 2017 | USD3238 | USD1999 |
Please note PARK ENTRY FEES ARE NOT INCLUDED : EACH ADULT PAYS USD80 PER DAY AND
CHILD PAYS USD45 PER DAY. ONLY NOTES OF YEAR 2006 AND ABOVE ARE ACCEPTED.
One of the many best glamping ideas and location.
Payments may be made online with credit card once we have checked availability.
Package Includes:
Return flights from Nairobi to Maasai Mara

2 Nights Full board accomodation at Mara Intrepids Camp

6 six Game drives in 4x4 Open sided Land Cruiser


Return airstrip transfers


Return airport transfers in Nairobi
Cost will not include:
International flights
Park entry fees


VISA fees
Special offer with this package if you wish to stay at the Hilton Hotel in Nairobi before or after the safari
Single Guest Room USD 160
Single Deluxe Room USD195
Double Guest Room USD195
Double Deluxe Room USD230
Are you ready to Book now Please read the booking procedure or Just make payments http://payments.pesapal.com/cruzeiro-safaris