HIGHLIGHTS: 
Exciting  6 days Adventure Holiday Kenya Safari Package visiting the Amboseli National Park, Lake Nakuru National Park  of the famous orthronological site of the earth in Kenya  and then the amazing spectacle of the wild one the wonders of the earth - go to the unbeatable plains of the Maasai Mara National reserve"Safari Ndovu by Road (6 days) (Ndovu is swahili word for Elephant)
This is a join in Sharing Safari  and can depart at any date morning (8am) or afternoon (2pm). See Prices below!
PROGRAM: 
Day 1
Depart for Amboseli National Park arriving in time for Lunch. Embark on an afternoon game viewing drive returning to the camp for dinner and overnight
Overnight:  AA lodge 
Day 2
Early morning wake up call.
Early morning game viewing drive returning to camp for full breakfast. Relax at the camp Lunch. Afternoon game viewing drive returning to the camp for dinner and overnight.
Overnight: AA Lodge
Day 3
Breakfast- Later, depart for Lake Nakuru via either the Carnivore for unch arriving in time for afternoon game drive at Lake Nakuru National park. later proceed to the lodge for overnight. One of the greatest orthronological site on the face of the earth.
Overnight: Lake Nakuru Lodge
Day 4
Breakfast- Enroute game drive out of the park and depart for Maasai Mara arriving in time for evening game viewing drive. You will carry picnic lunches from Nakuru to Masai Mara. 
Overnight: AA Lodge or Ol Moran Tented Camp 
Day 5: 
 Have your full breakfast. Embark on a full day game drive returning to the lodge in the evening for overnight. You will carry packed lunches to have inside the Masai Mara reserve. 
Overnight:  AA Lodge or Olmoran Tented Camp 
Day 6
Breakfast- Later depart for Nairobi arriving at around early evening and will have your packed lunch on the way. 
 This email address is being protected from spambots. You need JavaScript enabled to view it.
 *Departures at 2pm do not have a game veiwing drive the same day!
Please note if you pay the price for 2 people and then we increase the number to 4 people, you shall get your refund on the difference.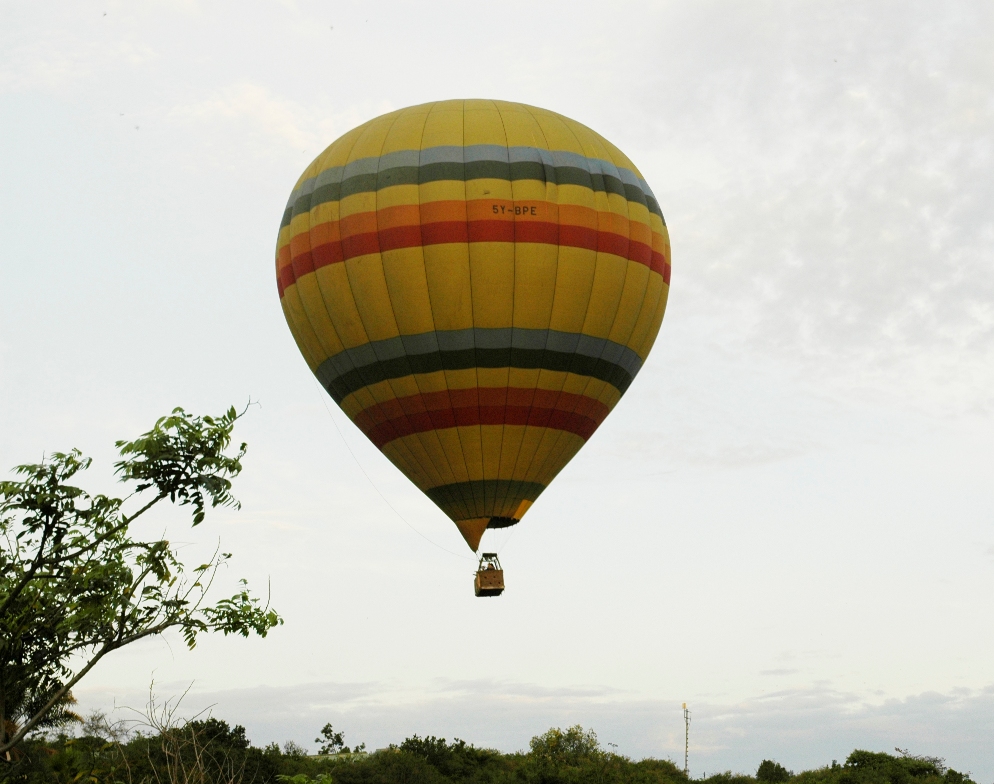 Hot Air Balloon experience over the Masai Mara is USD425 per person depending on supplier, location of your accommodation and availability. Please note the pilot makes the final decision to fly in the material day depening on the weather condition - however, if he decides not to fly they make a refund less any bank charges.The excursion takes 1 and half hours in the early morning hours.
Travellers comments on trip advisor regarding this safari;
"Went solo and loved it!"
I went to Kenya and Uganda for two weeks as a solo female traveler and Cruzeiro's 6-day Amboseli, Nukuru, and Masai Mara tour was excellent. Amboseli was my favorite. Lodging was great... and my guide Nicholas was so sweet and accommodating. The drives are long, but a real eye-opener into Kenyan life. Seems so silly to fly from park to park... you wouldn't see any of the real Kenya. When given an option, stay in tent! They are very well-built, clean, spacious, comfortable, safe... and a more authentic safari experience. Also, it's better to visit the Masai village in Amboseli than Masai Mara... where it's very touristy. Just loved Amboseli. Thanks Claudia and Nicholas... wish you both much success. Heather M, Springfield, Missouri, USA.