Masai Mara National Reserve by Air
Kichwa Tembo Tented Camp
. (Luxury
Accommodation)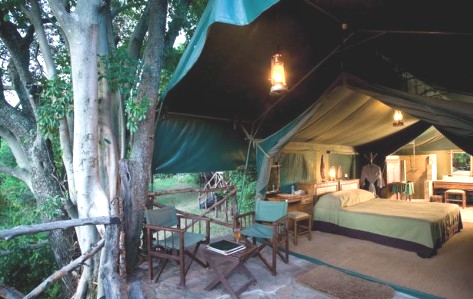 KICHWA TEMBO TENTED CAMP in Masai Mara
WHY STAY AT KICHWA TEMBO TENTED CAMP
Set on a private concession leased from Maasai landlords in the legendary Masai Mara

In the path of the annual Great Migration of hundreds of thousands of wildebeest and zebra

A swimming pool with some of the best views in the Mara

Bush walks along the Mara River or Oloololo Escarpment

Luxury accommodation with adventure in and out of camp
TOTAL SECLUSION
Laid out along the banks of the Sabaringo River on the edge of the Oloololo escarpment, Kichwa Tembo Masai Mara Tented Camp looks out onto the seemingly endless plains of the Masai Mara. Set on a private concession leased from Masai landlords in the less populated northern part of the Mara, the camp offers total seclusion coupled with abundant wildlife. Forty spacious tents, twelve of them luxury suites, are laid out in immaculate grounds, with leisurely groups of warthog feeding right outside the tent doors.
Program:
Day 1: We pick you from your hotel and transfer you to the Wilson airport for your flight.
You will have an evening game viewing drive and return to the camp for dinner and overnight.
Day 2: full day in the Maasai Mara with morning and afternoon game drives.
Day 3: Depending on your flight timing you may or may not have a game drive and then transfer to your airstrip for your flight back to Nairobi.
This email address is being protected from spambots. You need JavaScript enabled to view it.
Tent Type / Season
High Season

Mid Season

01 Jan - 06 Jan

01 July- 31Oct

21 Dec- 10 Jan

07 Jan- 30 Jun

01 Nov- 20 Dec

Per

Person

Sharing

Per

Single / Solo

Traveler

Per

Person

Sharing

Per

Single / Solo

Traveler

Package for 2 nights and 3 Days

PRICES IN USD$ Dollars

Classic Tents
1640
1957

1321

1727

Any Extra night
495
748

365

477

Superior Tents
2264
2742

1516

2309

Any Extra night
750
950

514

617

Superior View* Tent
2549
2918

1898

2643

Any Extra night
880
1344

562

793

Balloon Ride
480
480

480

480

Cost will include:

Return flights from Nairobi to Masai Mara to Nairobi

Luxury Tent Accommodation

Three meals daily, teas coffees,

Two safari game viewing activities per day,

Emergency medical evacuation insurance

Transfers from the lodge airstrip

Transfer in Nairobi from hotel to the Wilson airport.

Park Entry Fees for 2 days ONLY

Park entry fees for extra nights is NOT included
* All Superior Tents have views, however the Superior view tents are located on the
edge of the Masai Mara with unrestricted views.
Select Flight schedule Option 1:
Depart Nairobi Airport at 10:30am to arrive Masai Mara at 11:20am
Depart Masai Mara at 12:00pm to arrive Nairobi Airport at 12:50pm
Select Flight schedule Option 2:
Depart Nairobi Airport at 15:30am to arrive Masai Mara at 16:20am
Depart Masai Mara at 17:00pm to arrive Nairobi Airport at 17:50pm
This email address is being protected from spambots. You need JavaScript enabled to view it.

BATELUER CAMP (LUXURY AND #HIGHENDTRAVELLERS ONLY)
Stay for 2 nights / 3Days in a double king size bed
Per person sharing is USD3180
Any extra night is USD1090 per person
First come first served....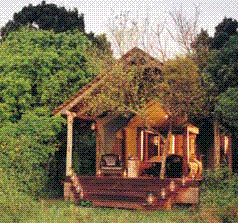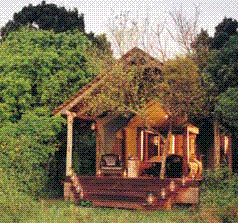 KICHWA TEMBO & BATELEUR LUXURY CAMP
ACCOMMODATION
Located on a private concession, Kichwa Tembo boasts two exquisite camps. Epitomising the classic safari, Bateleur Camp is a romantic, intimate tented camp complete with private butler service. Kichwa Tembo Masai Mara Tented Camp offers a forest and savanna experience, with elegant safari tents that overlook the Sabaringo River and vast stretches of Mara grassland.

Known as Kenya's best loved safari camp, Kichwa Tembo Masai Mara Tented Camp offers a quintessential game viewing experience, with sweeping vistas of the magnificent vistas of the Masai Mara or the Sabaringo River.Located where the riverine forest meets the sweeping plains in the path of the awe-inspiring Great Migration, the camp provides an authentic dose of African wilderness, delivered with legendary Kenyan hospitality.
Kichwa Tembo is renowned for its gracious teams of Kenyan staff whose warm welcome, charming service and effortless energy delight guests from all over the world.

BATELEUR CAMP
Experience classic safari style, where wildlife adventures by day blend with elegant panache under canvas at night, at Bateleur Camp. Commanding sweeping views over some of the premier game viewing regions in the world, this intimate camp reflects the ambiance of the Kenyan explorers of the 20s and 30s.
Verdant branches that open up onto an expansive panorama provide endless views of the Masai Mara as soon as you open your eyes in your vast wooden bed.
Let the untouched landscapes take you back to the style and glamour of vintage Africa. Slip into a world of hardwood floors, polished silver and sparkling crystal juxtaposed against the romance of the open Mara plains, with their abundant herds of wildlife.
WHY STAY AT BATELEUR CAMP
Set in the legendary Masai Mara, one of the richest and most diverse wildlife areas in the world

In the path of the annual Great Migration of hundreds of thousands of wildebeest and zebra

Breathtaking views over the Masai Mara - set just below the spot where Out of Africa's famous final scene was filmed

Ambiance of classic Kenyan safari
This email address is being protected from spambots. You need JavaScript enabled to view it.