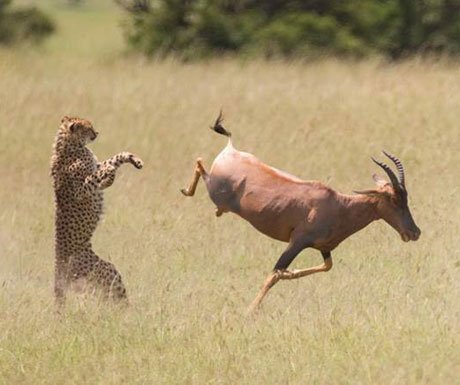 What You Will See:
-Visit the Samburu National Reserve in the North of Nairobi, Ewaso Nyiro river
- Enjoy the North and varous wildlife in its rugged natural state away from human encroachment/ great landscapes
- Visit the famous Masai Mara National Reserve view a lot of wildlife and breathtaking expereinces such as the migration in line with the many videos from National Geographic.
- Visit the Lake Nakuru National Park with vast population flamingo's, rare white rhino and other birds species
- Enjoy boat riding at the Lake Naivasha Crescent Island
- Visit the famous Hells gate National Park and with the wather permitting visit the 'Devils bedroom' through the naturally made Oljorowa gorge. If time allows visit the hot water sulphuric swimming pool.
- Enjoy the Nairobi City by visiting various historical and elephant/giraffe conservation locations within Nairobi
- - Enjoy sumptuous lunch at the top famous 100 restaurant of the world the Carnivore
- Shop for souvenirs or African/ Kenyan Artifacts, clothes, jewels, Sandals, Kikoys, Masai Shuka, face/mask carvings, earrings', and many more.
THE ITINERARY:
Day 1
Arrive Jomo Kenyatta Airport and transfer to a Nairobi Hotel, Safari briefing and overnight Dinner included. Overnight: Hilton hotel or Panafric Hotel
Day 2
Transfer to the Wilson airport for your flight to Samburu at 0800hrs or as per available scheduled flight. Arrive and have a short game viewing driver toward the lodge for check in and Lunch. Embark on an afternoon game viewing drive returning to the lodge for dinner and overnight
Overnight: Samburu Interpids Club or Sarova Shaba Lodge