THINK GREEN! THINK ENVIROMENT! THINK WILDLIFE! (TRAVEL, ENJOY, RESPECT ) #RESTARTTOURISM
HOT NEWS IN JUNE - THE WORLD RALLY CHAMPIONSHIPS WILL BE HELD IN KENYA 24-27 JUNE, 2021.
We are ready for International Fans and Spectators Services Logistics Click here for more information RALLYKENYA
---
Best Safari Packages to Book in 2021
Serena Safari 7 Days | Kempinski Luxury Package 7 Days | Masai Mara 5 Dayss | Kenya Safari 6 Days | Kenya Safari 4 Days | Masai Mara 3 Days with Ballon Ride | Twiga Safari 9 Days | Photo Safari 7 Days Maasai Mara | 3 days Luxury Masai Mara | Mara Serena 3 Days Road Trip
Click Here to Email Ask a Question?
---
WILDLIFE SAFARI SPECIAL OFFERS - VALID 15 FEBRUARY - 30 JUNE, 2021 (except easter period)
All Safaris Start from Nairobi and Include 2 nights / 3 days accommodation, 6 meals, Park entry fees, Game drives, Transport in Safari Minivans : Not Included: Drinks of any kind, VISA fees , PCR COVID - 19 related costs.
Lake Nakuru National Park 2 nights / 3 days
Group of 6 adults : Each Person Pays USD360 / KSHS.29000 - Kenyan Citizens
Group of 4 adults: Each Person Pays USD403 / Kshs.33000 - Kenyan Citizens
Group of 2 adults: Each Person Pays USD520 / Kshs.45000 - Kenyan Citizens
Single Room Supplement USD105 : Children 3-12 years Sharing with adult pays USD50%
Send email to book the above packages Click here
---
TRAVEL ALERTS on ATTRACTIONS
We are still on strict travel resctrictions until further notice for visits to the Elephants Orphanage
MINISTRY OF HEALTH: Travelers Health Surveillance Form
Providing the following information to a Port Health Officer is required under the Public Health Act CAP 242 of the laws of Kenya, and is being collected as part of public health response to the Corona Virus pandemic.
PCR Test - PCR Covid Test Now in The Mara at a cost - The results will be received after 24 hours via email.
Mount Kilimanjaro Climbing
Marangu Route
Total hiking distance: Approximately 96 kms (excludes acclimatisation hikes on day three)

BE KIND MOVEMENT| GIVE A HELPING HAND.
It is apparently clear that there is a generation that will not experience or know the meaning of the word 'KIND' or 'KINDNESS' or 'BE KIND'. The words seems like foreign words when mentioned to some people across the globe.
We are different, we know the effect and impact it has on people. It doesn't choose whether rich or poor; man or woman or any religion. The words are powerful by themselves.
Will you join us in spreading this word to our youth and donating foodstuff and necessary items to the needy children homes or elderly homes in and around Nairobi?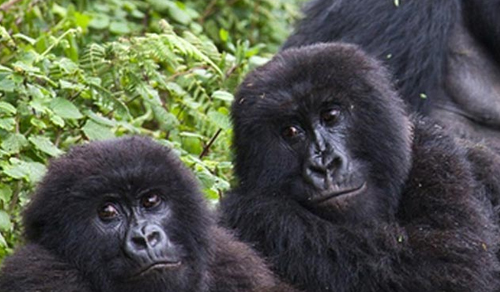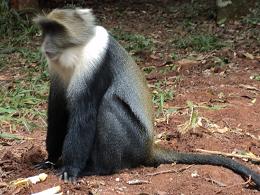 COST IS USD1822 PER PERSON SHARING INCLUDES 1 DAY PERMIT (minimum 2 people)
Day 1:
Arrive Entebbe and drive to Kampala – 45 minutes. Check in at your hotel for dinner and overnight.
Overnight: Hotel Africana( Bed And Breakfast)
More Articles ...